Insurance that Meets Your Needs
CM Financial Group can help you navigate the many insurance options that are available to you.  Let's focus on how insurance helps you fulfill your Financial Plan. Generally speaking, we all want insurance for peace of mind. However, each type of insurance is designed to meet certain needs. We can guide you in selecting the most appropriate plan to bridge any financial gaps that might occur should a deterioration in health or a premature death occur.
Following is a list of the types of insurance products CM Financial Group can help you obtain:
Life Insurance
Disability Income Insurance
Critical Illness Insurance
Long Term Care Insurance
Medical and Dental Insurance
Travel Insurance
Segregated Funds

Within each type of insurance, there are many options. For example, life insurance products include permanent insurance and term insurance. Permanent life insurance includes whole life, universal life and term to 100 plans. There are various options and features available under each sub-category and individual plans.
In addition, each insurance company offers plans with their own unique features. Which plan offers the best value? Which is the most appropriate plan given your situation?
Conducting an analysis of competing products from just a few carriers can be an overwhelming task for you.
With our extensive product knowledge and experience working with underwriters and claims, we can save you time. How? We can enhance your knowledge fast and enable you to make appropriate decisions faster. This frees you up to focus on your family, your career and your personal pursuits.
Life Insurance
The primary purpose of life insurance is to provide for loved ones after one passes away. Losing a loved one is difficult enough, but to have death drastically impacting family lifestyle is a genuine risk that can be avoided through the appropriate planning and use of life insurance.
Life insurance can be used as an investment vehicle as well. For example, a permanent policy purchased early in life locks in low rates for life and can build savings on a tax-deferred basis over time known as cash values. Cash values can be accessed by withdrawals and/or policy loans depending on the plan type and funding arrangement.
Life insurance can serve specific estate planning purposes, such as off-setting the cost of taxes at death to ensure family members can enjoy bequests at their full value. Life insurance is a useful tool to help build a legacy.
Just as life insurance can help a family maintain financial stability after the loss of a loved one, life insurance can help a business maintain continuity after the loss of a partner. A comprehensive business plan should at least consider life insurance in its succession planning. In fact, banks and other lenders may require it for securing loans.
Disability Income Insurance
When a disability occurs due to either illness or injury, Disability Insurance replaces your lost income, ensuring your paycheck continues when you cannot work. Most plans will cover you up to 65 years of age.
Disability coverage is especially important to self employed individuals who do not have group long term disability protection. We often overlook insuring our ability to earn income in the event we are sick or injured.
Critical Illness Insurance
When a critical medical condition such as cancer, heart attack or stroke is diagnosed, Critical Illness Insurance provides a lump sum, tax-free benefit that can help you to recover better from a critical illness while also maintaining your financial health.
The benefits enable you to seek alternative treatments, cover non-eligible medical bills, home care expenses, home renovations, vehicle conversions and out-of-country care. The benefits can also help supplement your loss of income, mortgage payments and other expenses so you do not have to dip into your savings that are intended for other purposes.
More than 20 critical medical conditions can be covered.
Long Term Care Insurance
Aging, illness or injuries can rob us of our ability to carry out the six basic activities of daily living that people routinely do every day without assistance: eating, bathing, getting dressed, toileting, transferring and maintaining continence.
Long Term Care Insurance provides a tax-free monthly benefit when you cannot do any two of the six activities of daily living or you have been diagnosed with a cognitive impairment. This benefit can help pay for services you need to maintain your dignity and quality of life. We call this a "lean on me" insurance. 
Medical and Dental Insurance
Medical insurance protects you from high health care costs at time of need. We call it the "patch me up" insurance. We can help set up a variety of accidental and sickness insurance plans, including:
Individual Health & Dental Plans
Small Business Health & Dental Plans
Group Health & Dental Plans
Best Doctors Insurance – to enable you to receive care from the world's best physicians
Travel Insurance
Travel Insurance is necessary to balance the risk of extreme losses that may occur while travelling outside the province of your residence, especially to the United States and overseas. It can serve many purposes. Some people think of it as a resource to "bring me home" should anything happen.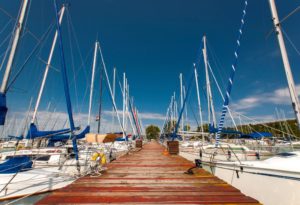 Segregated Funds
A Segregated Fund is an insurance product issued by insurance companies. It is also known as a principal-protected investment. 
Segregated Funds are professionally-managed investment funds similar to mutual funds that allow you to invest in the market. In addition, Segregated Funds are issued with minimum guarantees, such as 75 per cent or 100 per cent of the original principal investment at death or at maturity, so you can have better peace of mind as you invest in the market. If you pass away, your beneficiaries will receive either the market value of the fund or the minimum guaranteed amount, whichever is higher.
Segregated Funds do not form part of your estate at death and do not attract probate fees or death taxes in provinces and territories where they apply. They help to ensure your beneficiaries receive more revenue from your estate sooner.
Segregated Funds also may be protected from creditor claims in the event of bankruptcy. This feature can be important to you if you are business owners or self-employed professionals.